Degrees
University of Toronto, Master of Science in Physical Therapy

Western University, Bachelor of Arts with Honors Specialization in Kinesiology
Post Graduate Certifications
PHS: Level 1 – Female and Male Incontinence
PHS: Level 2 – Female and Male Pelvic Pain
PHS: Level 3 – Biopsychosocial Reframed
Specialized training in 

Long

 

COVID

Rehabilitation (CHM)

Certificate in Contemporary Neurofunctional Acupuncture – Medical Acupuncture (McMaster University)

Level 1: The Advanced Integrated Musculoskeletal (AIM) Physiotherapy

Level 1: Introduction to Neuro-Proprioceptive Taping

Canadian Red Cross: Standard First Aid—CPR C/AED

St. John Ambulance: Standard First Aid CPR/AED – First Aid Instructor
Memberships
Registration
Sharon takes on her patients goals and challenges as though they were her own. Her persistence and tenacity is infectious and motivating. She is driven by continuous learning, and seamlessly integrates new knowledge into her practice. If you are looking for a knowledgeable and driven partner in your rehabilitation, Sharon is your Physio!
Born and raised in Markham, Sharon is the youngest of two. Coincidentally, she shares her birthday with her mother and grandmother! You would not guess to look at her, but she is a force to be reckoned with. Sharon has been a part of the Canadian Armed Forces for years. She is trained in leadership under difficult circumstances, weapons operation and much more. After she fixes your back pain, she may be out digging a trench or leading a section of troops! For a good laugh ask Sharon about her childhood skiing experience!
Favorite Quote
"You miss 100% percent of the shots you don't make" – Michael Scott – Wayne Gretzky
Pets
Shitzhu+Poodle mix named Tuco
Binge Watches
The Office, Parks & Recreation, Superstore
What Sharon's patients say...
Sharon is a great physiotherapist I had the pleasure to work with. Sharon addressed my concerns with empathy and a true desire to understand and help with recovery and reach my goals. Sharon takes time to assess your concern as much as possible, to ensure you are receiving the most appropriate treatment. The staff at cornerstone Markham are kind and friendly, I recommend Cornerstone Physiotherapy.
What Sharon's patients say...
Sharon is excellent. She helped me get back to full range of motion and overcome the pain that was inhibiting my activity. She's knowledgeable, kind and patient. Really good at communicating and providing a clear program for recovery.
What Sharon's patients say...
I highly recommend Sharon to all my friends and family. I was experiencing trouble sleeping due to my back pain. She completed my assessment and developed a plan to address my pain management, provided a detailed explanation of why I was experiencing each symptom, and shared a series of exercises that could easily be built into my lifestyle. I am so appreciate of her support and guidance!
What Sharon's patients say...
Sharon is the best! She was able to quickly find out the source of my back pain and quickly treat it. My goal was to be able to get back in the gym and train to my full potential. I can't thank her making me feel like myself again. Any issues I have in the future I will be calling Sharon!
What Sharon's patients say...
Under Sharon's care and program, the pain I was experiencing at my pes anserine was resolved quickly and efficiently. Sharon is extremely knowledgeable and very kind. She introduced me to electro-acupuncture and I loved the results. Thank you so much Sharon!
Meet Our Other Markham Pros
Physiotherapist, Director (Markham)
Markham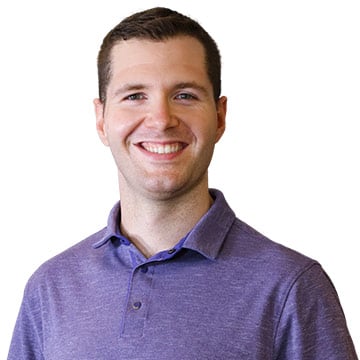 Our Physiotherapy Clinics