Degrees
BSc Kinesiology, Western University
MScPT, University of Toronto
Post Graduate Certifications
Diploma of Advanced Orthopaedic Manual Therapy – Level 2
Soft Tissue Release
Specialized Training in Vestibular Assessment and Rehabilitation (CHM)
Languages
Memberships
Canadian Physiotherapy Association – Orthopaedic Division
Ontario Physiotherapy Association
Registration
Alex's favourite part of being a physiotherapist is simply to be able to have an impact on people's lives. The moment when he is able to put a patient in complete control of their symptoms and recovery is why he enjoys physiotherapy so much. He brings an enthusiasm for physiotherapy that his patients can feel, and he is often thinking about how to make a bigger impact long after the appointment is done. He has enjoyed giving back to the community by volunteering for the John Howard Society and Motionball (Special Olympics).
Shortly after Alex's family immigrated from Colombia he was born in the US and has moved 15 times in the last 26 years, including 7 cities, 4 states/provinces and two countries. His family is settled in London Ontario and he loves Toronto. Alex loves the great outdoors. He can often be found travelling the world in search of a new hiking adventure. Athletics have been a central part of Alex's life. He played competitive Hockey, soccer and volleyball. He also likes to dabble in Tennis and Basketball. All of this is underpinned with a background in strength and conditioning which he uses to his advantage when helping patients rebuild their bodies.
Favourite Quote
"Trust the process."
Pets
Two Golden Labs (Dakota and Harley)
Playlist
Bad Bunny, J Balvin, Drake, mumford & sons and The Lumineers
Binge Watches
Breaking bad, Game of Thrones, and The Leftovers
What Alex's patients say...
I met Alex with unbearable, excruciating, pain in my hip from an exercise injury while on vacation.  Alex introduced different approaches and techniques to help resolve the issue. I am truly amazed that for the level of pain I was in, I recovered – its just seemed impossible and I thought I'd never have the issue resolved, but with perseverance… and Alex's knowledge and skillful physiotherapy I am pain free.
What Alex's patients say...
Excellent experience working with Alex. I had suffered from a serious ankle injury and Alex was able to help me recover in the best way possible. He also focused on activities I would do after my recovery (soccer and HIIT training) and tailored my exercises accordingly. Very happy with the experience. They also took all the necessary precautions and protocols amidst this pandemic.
What Alex's patients say...
Alex is a caring and compassionate professional. He took the time to listen to my concerns and helped create a care plan that was easy to follow and had my best interest for recovery at heart. I am glad that I found them, (Cornerstone Physio and Alex) I hope that I do not need them again BUT if ever I do… I know where I will be going.
What Alex's patients say...
Alex has helped me SIGNIFICANTLY improve the symptoms of a chronic shoulder injury from years of sports. Alex is detailed and thorough. He made it a point to help me understand what my body was going through. This new perspective really made physio more enjoyable. I've had countless experiences with other Physiotherapists, but Alex's demeanour and expertise stood out to me. I highly recommend his services!
What Alex's patients say...
Highly recommend this clinic, I was seeing Alex for a few weeks to look at a prolonged shoulder issue. He was able to exactly pinpoint where the issue was and recommended exercises that specifically targeted that issue. He made sure that my issues was completely resolved. They also have fair pricing and they have adapted well to covid-19 by adding sanitizing stations and frequent cleaning.
Meet Our Other College Station Pros
Physiotherapist, Director (College Station)
College Station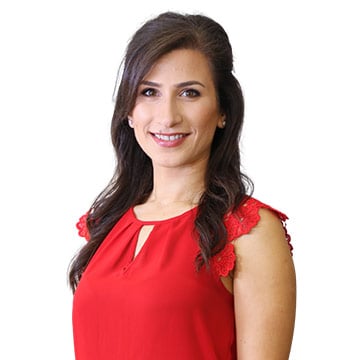 Our Physiotherapy Clinics