Degrees
BSc. Kinesiology, University of Waterloo
MSc. Physical Therapy, University of Toronto
Post Graduate Certifications
Advanced Diploma of Orthopaedic Manual Therapy – Level 3
Introduction to Acupuncture and Dry Needling (APTEI)
Specialized Training in Vestibular Assessment and Rehabilitation (CHM)

Long

 

COVID

Rehabilitation Training (CHM)
Mulligan Concept Upper Extremity
Modern Manual Therapy Upper and Lower Quadrant
Temporomandibular Joint (APTEI)
Soft-Tissue Release
Orthopaedic Mentorship Program
WorkWell: Functional Capacity Examination
Instrument Assisted Soft-Tissue Mobilization
The Spin on Vestibular Therapy with Sheelah Woodhouse
Shift Concussion Management Program
Concussion Rehab Works: Concussion Management Workshop
Cornerstone Dry Needling Certification
Memberships
Canadian Physiotherapy Association
National Orthopedic Division of Canadian Physiotherapy Association
Private Practice Division of Canadian Physiotherapy Association
Registration
Dan is an experienced physiotherapist with a passion for helping people. He loves that every injury and every patient is unique. He strives to find the best approach for each individual. Dan is a respected member of the community and he volunteers his skills to Hardy Hearts (Cardiovascular Rehab) and UW Wellfit (Cancer Rehab).
Born in Cornerbrook, Newfoundland and later raised in Mississauga Ontario, Dan now lives nearby with his wife and newborn daughter. He is an accomplished athlete with a competitive soccer background and a love of Hockey, Volleyball, Golf and Strength Training. He draws on his experiences in these sports to inform his treatment of our local athletes. Like the Canadian boy he is, Dan loves the great outdoors. He has a goal to camp in every Canadian province and territory.
Favourite Quote
"Judge a man by his questions rather than his answers." – Pierre Marc-Gaston
Playlist
Binge Watches
Black Mirror, Brooklyn 99
Favourite Podcast
What Dan's patients say...
This office experience deserves its 5 stars and then some! All staff I encountered were professional and helpful … Dan MacKinnon, my physiotherapist, was knowledgeable and displayed genuine concern for my progress.  He made me feel comfortable, through great personal chats, and successful through his positive, encouraging comments. I totally recommend Cornerstone Physiotherapy!
What Dan's patients say...
Amazing experience at Cornerstone Physio! Dan is very knowledgeable, caring and made me feel comfortable from the very beginning. He helped reduce the back pain I was experiencing to none at all and created a plan to help me achieve the physical state I was in prior to injury. Additionally, the ladies at the front desk were always very friendly. I would recommend Cornerstone to anyone.
What Dan's patients say...
I had vertigo for 7 weeks, it was pretty brutal. Then I found out about Cornerstone. 1 visit with Dan and I'm completely cured. He spent the time to correctly diagnose the problem and fixed it in a matter of minutes. I don't leave a ton of glowing over the top 5 star reviews…this one is earned!
What Dan's patients say...
I think everyone should know how absolutely wonderful Dan is, who helped me over come two episodes of tendinitis. Kind, knowledgeable and genuinely cares about clients he sees. I highly recommend! The staff at the desk are very personable too, and always great you in a kind manner, overall great place to seek physiotherapy
What Dan's patients say...
Really fantastic clinic. I had the fortune of working together with Daniel MacKinnon to help me deal with some symptoms of vertigo. He was extremely knowledgable, professional, and kind. He took the time to explain how vertigo worked in a clear and concise way — and went above and beyond the expected service to ensure things were going well and I was progressing well with my treatment.
Meet Our Other Burlington Pros
Physiotherapist, Director (Burlington)
Burlington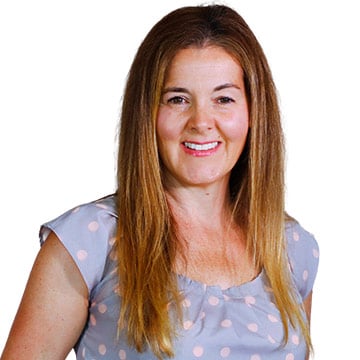 Our Physiotherapy Clinics