by Adam Brown
updated July 17, 2020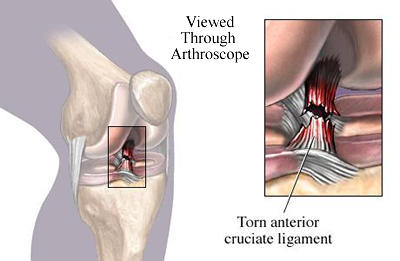 First you should know that you are not alone! ACL (Anterior Cruciate Ligament) ruptures are a common injury especially in activities that require planting and twisting. It has been estimated that ACL ruptures account for nearly 40% of the knee injuries in soccer. You may even know a few people who have been liberated of their ACLs who are looking to offer you lots of advice. While this can be helpful, it is important to note that not all ACL ruptures are the same. It is helpful to break patients down into three categories when trying to make the decision to have surgery or manage the problem with physiotherapy only.
Category 1 – Unstable
If after your swelling is mostly resolved and you have begun some physiotherapy to restore range of motion, strength and balance the knee "gives way" (medically referred to as subluxation) during daily activities, you are likely a good surgical candidate. This subluxation means that your knee no longer has enough support to keep the femur and tibia lined up properly and your muscular system is not able to compensate. Often patients in this category have additional injuries to the menisci or other ligaments of the knee at the same time. Each time that the knee subluxes there is potential for further injury to the knee, so the decision to have surgery in this case is reasonably clear.
Category 2 – Stable
Many patients will no longer experience subluxations after a few weeks of physiotherapy. The combination of the remaining ligaments and their muscular control provides ample support to keep the knee functioning well. These patients are able to restore their knee to its former glory with the help of their physiotherapist. Studies have shown that patients who are able to avoid surgery have decreased arthritis than those that must undergo a reconstruction. So if you are in this category, count your self lucky! However, the injured knee is at higher risk of meniscal (pads inside the knee) injury than it was before the injury, so it is important to get an exercise program from your physiotherapist that helps to offset this risk.
Category 3 – Partially Stable
Here is where things get grey. Following the initial course of rehab many patients' knees are stable enough for getting to work/school, going to the gym or even running. However, when they attempt to play their favorite sport, they quickly plant that foot to change direction and the knee gives out.
This leaves three options:
1)  A custom ACL brace can often provide enough stability to maintain sport participation. Sounds great right? The downside is that while the brace can help, it does not guarantee that you will not reinjure the knee….but then neither does surgery! Additionally, some athletes find the braces a bit cumbersome to play in.
2)  If you are more of a recreational athlete…or maybe (like many of us) you are getting to an age where transitioning to sports that are more joint friendly is a palatable option, you may wish to spare yourself the surgery and get excited about a new road racing bike!
3)  Have surgery and keep on playing. If the thought of wearing a brace, or giving up your sport are not acceptable to you, then you need to go shopping for an orthopaedic surgeon.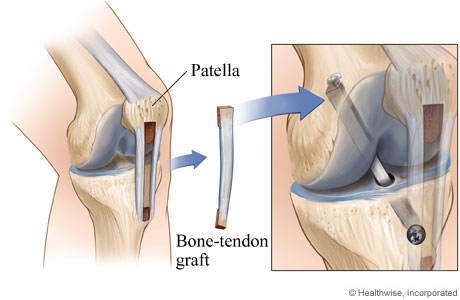 Regardless of the category you are in, you will need to find yourself a great physiotherapist with experience rehabilitating ACL injured athletes. If you can avoid surgery, you are looking at about three months of rehab. If you are among the group that requires surgery, you are looking at 6 months of rehab before you can return to your sport.
Click Here for answers to common questions about ACL Injuries
Hopefully this helps to build some context around the surgical decision. It is important to remember however that every injured athlete is unique and while these guidelines form the basis for a decision, nothing beats an examination and consult by a qualified professional.
Cornerstone Physiotherapy in the Greater Toronto Area,  has physiotherapists experienced in the treatment of ACL injured patients (surgical or non-surgical). We also offer the option of expert custom knee bracing. Contact us to learn more or book an appointment!
---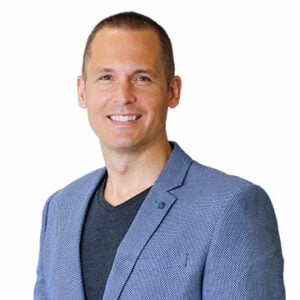 Adam Brown        MClScPT
Registered Physiotherapist
Adam is a highly experienced physiotherapist, successfully treating patients with a variety of complex injuries since graduating in 2002. He is a co-founder of the well-regarded Cornerstone Physiotherapy Clinics with locations through the Greater Toronto Area. He enjoys mentoring and educating orthopaedic physiotherapists and contributing to rehabilitation research studies. Questions? We're happy to help!
Choosing the right service provider can be a big decision. We're dedicated to answering any questions you have to help you make the best choice. Contact us today and ask us anything!
Call us at (416) 595-5353