by Adam Brown
updated July 17, 2020
People ask us all the time, "Which mattress is best?"
The choices seem endless: ultra-firm, 8-inch pillow tops, memory foam…While your mattress is an incredibly important factor in sleeping well, it can also play a large part in avoiding muscle strain. Here are some questions to ask yourself when looking for the right mattress.
1) What position do you sleep in?
Typically, those who sleep on their side need a softer mattress to prevent shoulder pain and arm numbness due to poor circulation during the night. Back or stomach sleepers often require firmer surfaces.
2) Do you need to keep cool?
While memory foam mattresses provide great support, they are known to return more body heat than a traditional mattress. If you find yourself overheating at night, try an all-natural mattress for a cooler sleep. Materials such as wool or cotton help with moisture and breathe better, and staying at a comfortable temperature makes it easier to sleep in physio-approved positions.
3) Are you accommodating another?
For couples, choosing a mattress often requires a compromise of preference. If you and your partner's sleeping needs are opposite, consider a product that allows the firmness to be adjusted independently on each side. If you have a partner who tosses and turns, make sure you look for a mattress that does not transfer movement (think of the infamous "bowling ball" mattress).
With the amount of time we spend on our mattresses, and the importance of getting a good night's sleep, it's not surprising that a lot of patients come to us for help in determining which is best for them. The bottom line is that you must be comfortable to sleep well. Pick a store that has a reasonable return policy. In the same way we test drive a car, we should be testing our mattresses too.
---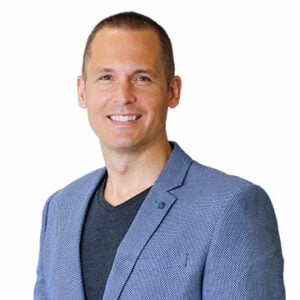 Adam Brown        MClScPT
Registered Physiotherapist
Adam is a highly experienced physiotherapist, successfully treating patients with a variety of complex injuries since graduating in 2002. He is a co-founder of the well-regarded Cornerstone Physiotherapy Clinics with locations through the Greater Toronto Area. He enjoys mentoring and educating orthopaedic physiotherapists and contributing to rehabilitation research studies. Questions? We're happy to help!
Choosing the right service provider can be a big decision. We're dedicated to answering any questions you have to help you make the best choice. Contact us today and ask us anything!
Call us at (416) 595-5353