Degrees
BA Hons Kinesiology, Western University
BScPT, Western University
Post Graduate Certifications
Diploma in Advanced Manual and Manipulative Therapy (FCAMPT)
Certification in Integrated Dry Needling

Long

 

COVID

Rehabilitation Training (CHM)
Memberships
Canadian Physiotherapy Association, Orthopaedic division
Canadian Academy of Manipulative Physiotherapy(CAMPT)
Registration
Kate leads the Burlington clinic team. She is widely recognized as a skilled therapist in the rehab community. She teaches post-graduate courses in orthopaedic manual therapy for the Canadian Physiotherapy Association's Orthopaedic Division. Everybody knows and loves Kate. She has a way of making any situation fun. She has her patients chatting and laughing comfortably in no time. This combination of skill and personality is the key to her amazing results.
Born and raised in Justin Bieber's hometown of Stratford Ontario, Kate has always been drawn to athletics. She plays every sport under the sun and exercises in between for good measure. She recently has been focused on competing in Ironman Triathlons and playing competitive volleyball. Kate loves to travel and has an impressive list of countries she has visited. She is happiest when relaxing at her family cottage on lake Huron with her nieces and nephew. Ask Kate about the time she met two Canadian Prime Ministers in the same encounter!
Favourite Quote
"Do what you can with all you have, wherever you are." Theodore Roosevelt
Pets
A 100+lb Landseer Newfoundland named Darla
Playlist
Blue Rodeo….and Hometown Boy Justin Bieber.
Binge Watches
Broadchurch, The Sinner, Line of Duty, The Bodyguard, The Office, Friends
What Kate's patients say...
Kate is a fantastic physiotherapist. She takes the time to listen to your concerns and completes a thorough assessment. She cares about her patients and their recovery. She works with you to set realistic goals and exercises to help repair, strengthen and lead you to recovery. I would highly recommend Kate to anyone who needs an extremely knowledgeable and professional physiotherapist!
What Kate's patients say...
A beautiful space with professional staff. Thank you Kate for your expertise and help when I needed it most; I'm happy to have you on my team of health care professionals that keep my body working optimally.
What Kate's patients say...
My physiotherapist, Kate, is fantastic. She has helped me with my rehabilitation, giving me back my mobility. I highly recommend Cornerstone Therapy. I'd give 6 stars if that was an option.
What Kate's patients say...
As a Mom of young athletes, I was super impressed with how Kate explained to my 9 year old, her injury was and how it was going to get better. She always took the time to make sure my daughter fully understood the exercises at every visit. I had the same experience when I later took my teenage son there for treatment. I also have been treated by Kate. I would HIGHLY recommend Cornerstone Physiotherapy!
What Kate's patients say...
After my shoulder replacement surgery Covid-19 changed all our lives and I was worried about where I would receive physiotherapy care. Fortunately my insurance company recommended Cornerstone Physiotherapy. I have been seeing Kate Pratley virtually for over two months and her treatment has been invaluable to me. She is knowledgeable and kind and has been able to guide me through exercises. I would thoroughly recommend Cornerstone Physiotherapy.
Meet Our Other Burlington Pros
Physiotherapist
Burlington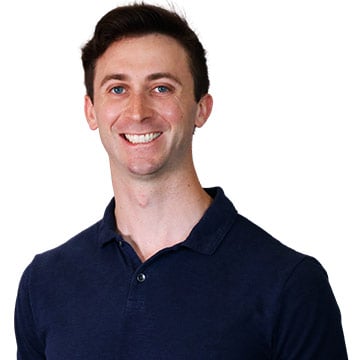 Our Physiotherapy Clinics