by Joon Nah
updated July 17, 2020
As the average work-week climbs from 40 hours to 50, it's becoming more and more difficult to make it to the gym or spend time hiking or biking. Here are some tips and tricks to squeeze more physical activity into a packed schedule.
1) Walk at least part of the way
If you take the TTC, consider walking to your subway stop. If you're driving to work, ignore that sweet spot close to the office and park farther away. If you add just 10-15 minutes of walking before and after your work day, it will pay off in the long run.
2) Don't email colleagues
Our full inboxes are overwhelming enough. Avoid the madness and help yourself instead. Make it a rule to get up and talk to coworkers instead of emailing them. This short walk will add up throughout your day and, in turn, will keep you more connected to your colleagues on a personal level.
3) Always take the stairs
Though elevators are quick and convenient, start looking at them as a missed opportunity for easy exercise. Taking the stairs is a short and effective way to keep your muscles engaged throughout the day. Plus, you will have the added bonus of showing up your coworkers when that inevitable fire drill comes around!
4) Measure it
That which is measured will improve, and buying a tracking device can increase your motivation to keep moving. There are plenty of great options today from inexpensive pedometers to Fitbits and iWatches that allow you to set goals and view your progress over time. Of course, these suggestions cannot replace regular focused exercise but, if you implement them into your day-to-day, a missed work out won't have as great as an impact and you'll feel more accomplished in the end.
---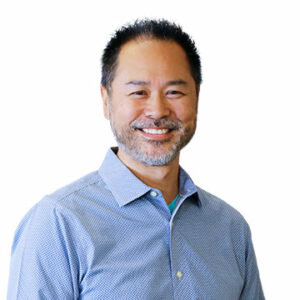 Joon Nah        BScPT
Registered Physiotherapist
Joon is a well-repsected physiotherapist in the Toronto and Burlington area. He has extensive experience in orthopaedics, vestibular rehabilitation and concussion therapy. He particularly enjoys trouble-shooting complex patient cases and his role as a mentor to other physiotherapists. Questions? We're happy to help!
Choosing the right service provider can be a big decision. We're dedicated to answering any questions you have to help you make the best choice. Contact us today and ask us anything!
Call us at (416) 595-5353