by Giacomo Silvestri   MScPT   FCAMPT
Registered Physiotherapist
updated Nov 3, 2021
---
Cycling in winter may seem daunting but we think it's a great way to exercise and enjoy exploring your neighborhood all year round. However there are extra factors to consider when the temperature drops and riding a bike can come with some challenges.
Here are Cornerstone Physiotherapy's top 3 recommendations for a safe chilly winter ride.
1. Go For a Light Spin
Especially on colder days we need to make sure that our muscles are warmed up before we work on optimizing mobility (coming up next).  Start with a light spin on your bike of 5-10 minutes or until you feel as though your muscles are "loose".  You can either do this on your trainer at home before you head out or on the first part of your ride.  Whichever you choose, just make sure that you're keeping it easy and not straining your muscles or cardiovascular system quite yet.  You'll have plenty of time for that later!
2. Use a Dry Land Dynamic Warm-Up
Many cyclists only think about warming up on the bike and forget that our bodies are fairly constrained when riding.   One of the best ways to get your whole body moving before a big ride and therefore reduce injury is to warm up off the bike as well.  Do one set of each of these exercises before you start on your big ride to get yourself moving as best as possible before you settle in.
Press-Ups (10 repetitions)
Lie on your stomach with your hands next to your face.

Push up with your arms and lift gradually your head then your upper back all the way to your lower back keeping the glutes relaxed and your pelvis against the ground.

Push up until you feel a small discomfort in the lower back.  Lower yourself and repeat.

Glute Bridges (20 repetitions)
Lie on your back with your knees bent.

Contract your buttocks to lift your hips off the ground until your trunk is aligned with your legs.

Think about pushing your feet forwards while maintaining contact with the ground.

Slowly return to the initial position and repeat.

Thoracic Rotations (10 repetitions per side)
Lie on your side with your hips and knees flexed, head supported and arms extended in front of you with your hands together.

Protract your shoulder blade by reaching forward with your top hand, then retract back and slowly lift your arm and rotate your trunk to reach the ground on the opposite side.

Make sure you look at your fingertips during the entire movement to make sure you are rotating your spine and not only moving your arm.

Come back to the starting position and repeat.

Your lower back, hips and legs should remain still during the exercise.

Leg Swings (15 repetitions per side)
Stand on one foot and hold on to a stable object (wall, chair or table).

Keeping your body as stable as possible, swing the elevated leg forward and backwards without bending the knee.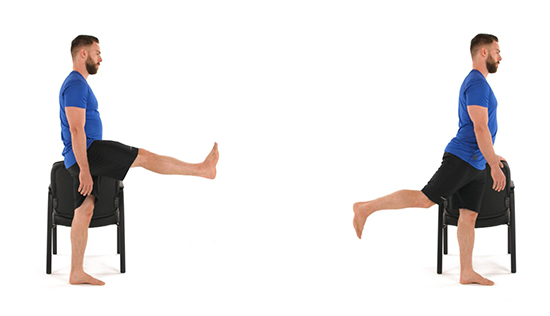 3. Cool Down
When the fun is over, make sure you perform a thorough cooldown to bring your body back to baseline.  This should be another 5-10 minute light spin on the bike to bring your heart rate close to resting before you come off of the bike completely.  If you don't have a heart rate monitor, use a Rate of Perceived Exertion (RPE) scale to gauge your cool down.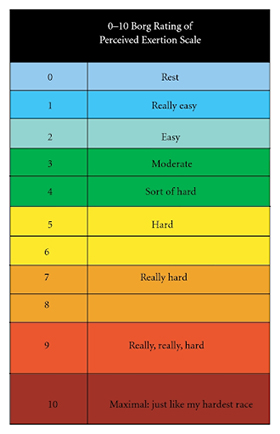 You should be between a 1-2 on the 10 point scale above before you come to a full stop and end your ride.  A proper cool down helps prepare for the upcoming recovery and gains in fitness you earned during the ride.
Looking for a fun fall bike ride in Markham?
On Saturday October 30th, Markham Cycles will be hosting their Halloween Glow Ride at the Markham Community Centre.  https://www.markhamcycles.ca/event/halloween-2021/
Enjoy the 6:00pm ride around Markham complete with costumes and glow lights filled with Halloween fun.  The ride will start at their new community bike hub conveniently located beside Centennial GO. Fun rides are a great way to connect with your community, but the fun could be spoiled by an injury if you don't warm up correctly.
We hope you enjoy exploring the spooky City of Markham during the Halloween Glow Ride hosted by Markham Cycles.  Bundle up and make sure you check the local weather report before you start your warm up.
---
If you're looking for cycling, rehab or injury prevention help, visit Cornerstone Physiotherapy Markham/Unionville at 5051 Highway 7 across from Markville Mall.
Are you wondering if our clinic can help you with your specific problem? Allow one of our registered physiotherapists to provide you with a free 10 minute phone consultation and get you honest answers to your questions.  Call us at (905) 209-6830. Questions? We're happy to help!
Choosing the right service provider can be a big decision. We're dedicated to answering any questions you have to help you make the best choice. Contact us today and ask us anything!
Call us at (416) 595-5353