Degrees
BA Specialized Honours in Kinesiology York University
MSc PT University of Toronto
Post Graduate Credentials
Fellow of Candian Academy Of Manipulative Physiotherapists (FCAMPT)
Vestibular Rehabilitation Training
Specialized training in Vestibular Assessment and Rehabilitation (CHM)

Long

 

COVID

Rehabilitation Training (CHM)
Concussion Management – Assessment & Treatment
Concussion Rehabilitation: Management of Post-Concussion Syndrome (R2P)
Evidence Based Practice in Manual Therapy (University of Toronto)
Functional Dry Needling: Level 1 (Kinetacore)
K-Tape Certified Therapist (K-Taping International)
Soft Tissue Release Certification
McKenzie Institute (MDT) Part A
Languages:
Memberships
Canadian Physiotherapy Association
Sport Physiotherapy Canada
U of T PT
Toronto Triathlon Club
Awards
Herta Leyss Scholarship in Physical Therapy – Nov 2014 (University of Toronto)
Molly Verrier Award – Nov 2014 (University of Toronto)
Award of Merit – 2014 (University of Toronto Physical Therapy Class of 2014)
Gordon Cressy Student Leadership Award – 2014 (University of Toronto Alumni Association)
Registration
Giacomo is the sort of person that everyone has a connection with. He is easy going and disarmingly smart without being overbearing. Charmingly, this all comes as news to him. He is a leader in the physiotherapy community who teaches at the university level and has started an organization to help allied health professionals become more educated on financial planning. His approach to treatment is focused and practical. He applies the most powerful tools in the physiotherapists arsenal with precision. He is personally committed to not only relieving pain and dysfunction but to leaving the patients better off than they were before their injury occurred.
Giacomo was born in Burlington Ontario but lived in Italy from the age of 3 to 9. He has four siblings and a triathlon bike that he loves like a sibling. Giacomo spends a lot of time volunteering to cover various sporting events at the Pan Am, National and International levels. You will notice when you meet him that he is always wearing a sweater….once you have known him a while you will realize that he has the 'dad jokes' to go with it!
Pets
Heidi, a 4 year old Canadian Champion Miniature Schnauzer (even his dog is a champion!)
Favourite Quotes
"It never gets easier, you just get faster" – Greg LeMond
"The best time to plant a tree was 20 years ago. The second best time is now."– Chinese Proverb
Playlist
Dean Brody, Luke Combs. Tim Hicks
Binge Watches
Big Bang Theory, sport documentaries (ESPN 30:30 etc.)
What Giacomo's patients say...
I don't like to write reviews, but I had an outstanding experience with my physiotherapist, Giacomo. He provided highly attentive and personalized care to my various sports injuries over the past year. Giacomo is everything I would hope for in a physiotherapist and I would not hesitate to recommend him to others!
What Giacomo's patients say…
I was able to get an appointment quickly, and cannot recommend Giacomo enough! He is knowledgeable and efficient, and an absolute delight to work with. As I am prone to running injuries, this will be certainly a resource I will return should the need arise. Thank you for your help!
What Giacomo's patients say…
I recently completed my physio/rehabilitation with Giacomo at Cornerstone. Fantastic. After getting the same generic treatment at a few places from a few types of professionals, I was about to give up but I took another shot and luckily I was assigned to Giacomo who has completely restored my faith in the process!
What Giacomo's patients say…
The Cornerstone Team, especially Giacomo, are amazing. Your concerns are their concerns. Giacomo listened to all my issues to make a comprehensive decision and prioritized my issues to ensure that we were addressing them in the correct order. I will go back whenever I have something act up in the future.
What Giacomo's patients say…
Giacomo was absolutely amazing through my physiotherapy sessions. He was always ready to give me suggestions for helping me heal faster. He was extremely professional and was a pleasure to chat with. My son went to him too for his physiotherapy and enjoyed his company. Cornerstone has amazing staff. Thanks for helping our family!!

Ves
Meet Our Other Markham Pros
Physiotherapist
Markham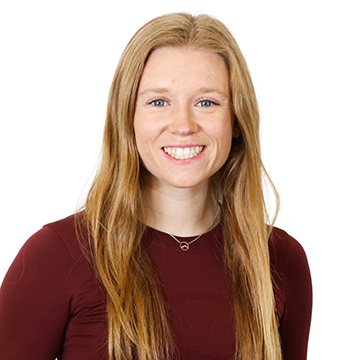 Our Physiotherapy Clinics